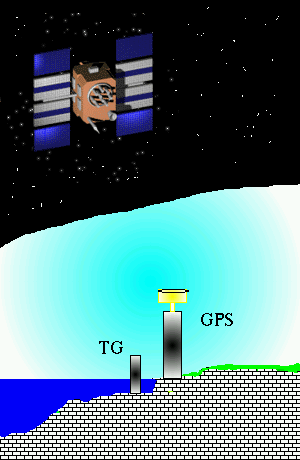 ---
GPS
---
Metafiles
---
Links
---
TIGAsA Partners
---
TIGA southern Africa (TIGAsA)
GPS at Tide Gauge Research Group
---
The GPS Tide Gauge Benchmark Monitoring - Pilot Project (TIGA-PP) is a pilot study of the International GPS Service (IGS). The main objective of TIGA is establishing a service to analyse GPS data from stations at or near tide gauges on a continuous basis. The primary product of the service is time series of coordinates of tide gauges and associated benchmarks. This product will allow distinction between absolute and relative sea level changes by accounting for the vertical movement of the station.

TIGAsA is a collaborative project between HartRAO, NASA(JPL), the SA NAVY (Hydrographic Office) and several other partners.

Within TIGA, TIGAsA will function as a TIGA Associate Analysis Centre (TAAC), TIGA Data Centre (TDC) and will install and maintain TIGA Observing Stations (TOS).