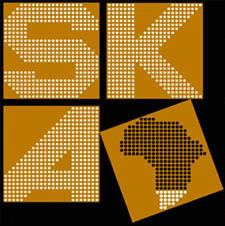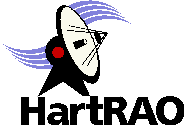 ---
POST-DOCTORAL FELLOWS TO WORK ON SITE ANALYSIS, SIMULATION AND TECHNOLOGY DEVELOPMENT FOR THE SQUARE KILOMETRE ARRAY
Two positions are available to suitably qualified researchers in astronomy and / or engineering to work with the South African SKA project team for a period of 12 – 24 months. The positions are based at the Hartebeeshoek Radio Astronomy Observatory. Fellows will have 50% of their time available for own research and will have access to the 26m telescope at the HartRAO and to other facilities in South Africa.
QUALIFICATIONS
Successful candidates must be fairly fluent in English and should preferably have 2-5 years post-doctoral experience in relevant fields. They will be expected to be able to work independently to establish and drive projects.
SCOPE OF WORK
The Fellows will be expected to develop and lead projects related to South Africa's participation in the SKA. They will liaise with Professor Justin Jonas, Director of the Hartebeeshoek Radio Astronomy Observatory, Dr George Nicolson, immediate past Director of the HartRAO, Dr Bernie Fanaroff, South Africa's SKA Project Manager, and other staff of the observatory and of the South African Astronomical Observatory.
South Africa has offered to host the SKA and is currently carrying out site analysis for the proposed core array sites in the Northern Cape Province, as well as for the proposed remote array stations in South Africa, Namibia, Botswana, Mozambique, Madagascar and Mauritius. The project team has developed a configuration model for the SKA in Southern Africa and will carry out simulations based on this model in order to refine it. Work is also proceeding on the design and costing of the fibre optic network necessary for data transport for the SKA together with South Africa's telecommunication operators.
South Africa is participating in the SKA Design Study funded by the European Union's FP6 framework. It is intended that at least one 100m2 remote phased array for the EMBRACE technology demonstrator will be built and operated in South Africa, possibly at the HartRAO.
A Research and Technology Collaboration Centre has been established to encourage and facilitate participation by South African universities and industry in the development of technologies for the SKA, in collaboration with counterparts in Europe, Australia, India, Russia, Canada, USA and other countries. Technology projects related to the EMBRACE demonstrator and to the SKA itself are currently being explored through the RTCC.
The Fellows will be expected to identify and develop projects in the above areas, by agreement with Professor Jonas and Dr Fanaroff.
DURATION
The duration of the fellowships will be from 12-24 months by agreement with the Fellows, and may be extended. Fellows will be expected to start as soon as possible and by latest September 2004.
OWN RESEARCH
Fellows will have 50% of their time available for their own research. They will have access to the facilities of HartRAO (www.hartrao.ac.za), the SA Astronomical Observatory (www.saao.ac.za) and various universities.
DEADLINE
Applications must reach Professor J Jonas by e-mail, fax or mail not later than 31 May 2004.
FURTHER INFORMATION
Further information is available from the Director of the HartRAO, Professor Justin Jonas, at J.Jonas@ru.ac.za or the SKA Project Manager, Dr Bernie Fanaroff, at projectmanager@ska.ac.za .