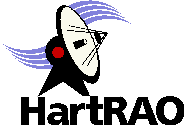 HartRAO Home > news > GNSS Receiver installed on Gough Island - 2012/09/20
---
GNSS Receiver installed on Gough Island - 2012/09/20

As part of the South African National Antarctic Programme (SANAP), HartRAO installed a new Global Navigation Satellite Systems (GNSS) receiver (Leica GR10) and antenna (Leica GR25) on Gough Island in the South Atlantic Ocean. The GR10 + GR25 supports the US GPS, Russian GLONASS and European Union Galileo GNSS systems.

The data from the GNSS receiver will be used for precise positioning and water vapour studies. South Africa has operated a weather station on Gough Island since 1956. This weather station is important as our weather mostly comes from the south-west and the weather station at Gough Island gathers important initial information on advancing weather fronts.

The island has a volcanic origin and reaches a height of about 900 metres above sea level and has a surface area of 91 square kilometres. It is administered from Tristan da Cunha, which is a dependency of the British overseas territory of Saint Helena. It is planned to install a tide gauge and seismometer on Gough Island during 2013, in collaboration with Germany.

The new SANAP research ship (Agulhas II) provided safe transport to Gough Island. Logistics were provided by the Department of Environmental Affairs (DEA). HartRAO also operates a GNSS station on Marion Island in the Southern Indian Ocean and at the South African Antarctic base SANAE IV, as part of the SANAP Space Geodesy Programme.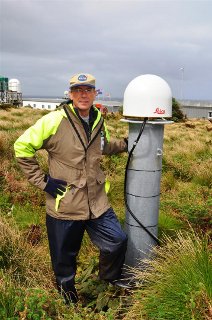 Left click on image for large version (7.4MB). Credit: Ludwig Combrinck / HartRAO
Ludwig Combrinck with the newly installed GNSS antenna on Gough Island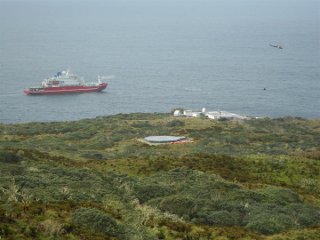 Left click on image for large version (3.6MB). Credit: Ludwig Combrinck / HartRAO
Agulhas II research vessel at Gough Island, with the base and helipad. The white dot between the base and helipad is the GNSS antenna.
---