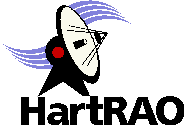 HartRAO Home > news > New Director for HartRAO 2006/07/01
---
New Director for HartRAO 2006/07/01
After a short spell as Science Director at HartRAO, on 2006 July 1 Roy Booth took over as Director from Justin Jonas, whose contract has expired. Jonas will continue as science leader for the South African SKA project, and maintains his close association with HartRAO.
The new Director takes over at an exciting time for HartRAO:
Preparations are being made to install a fibre optical link that will provide the capability for e-VLBI with telescopes on other continents.
The groundworks are underway for building the eXperimental Development Model (XDM) of the Karoo Array Telescope (KAT) antennas. This will be the testbed for shaking down the KAT design ahead of construction in the Karoo.
Plans are also in place for obtaining two defunct satellite phone antennae at a nearby site and converting them for use in the C-BASS cosmic microwave background experiment.
The 26-m radio telescope is undergoing a new lease of life following the replacement of its main reflecting surface. This has greatly improved its performance at higher frequencies, and a 22-GHz receiver is under test.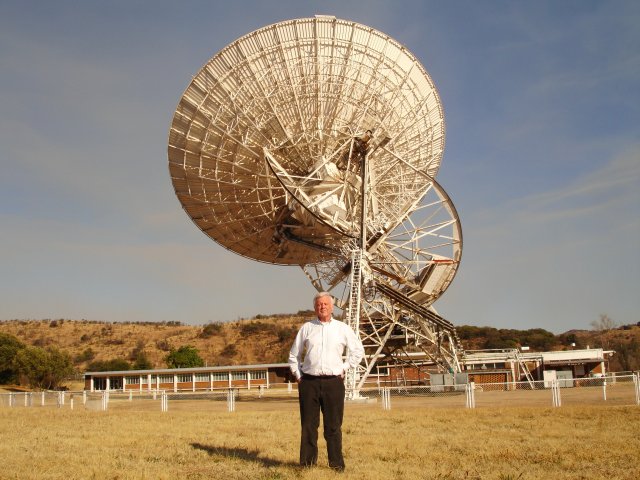 Click on image for LARGE version
Roy Booth in front of the 26-m telescope at Hartebeesthoek
Useful web links:
---