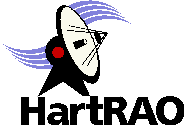 HartRAO Home > news > EVN Directors Meeting 2005/05/23-25
---
EVN Directors Meeting 2005/05/23-25
HartRAO is an associate member of the European VLBI Network (EVN), and hosted a meeting of its Directors from Monday 2005 May 23 and Wednesday May 25.

Tuesday was used to provide a trip to the Pilanesberg Nature Reserve, allowing the visitors to get up close and personal with elephant, rhino's and more.

VLBI, or Very Long Baseline Interferometry, is the technique by which radio telescopes far apart combine the signals they receive to create a virtual telescope that can be as big as the Earth.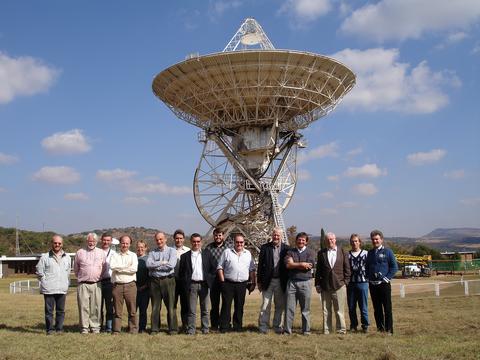 Click on picture for full size image
HartRAO Director Justin Jonas conducted a walkabout, and the visitors are seen here with some Observatory staff in front of the 26-m radio telescope.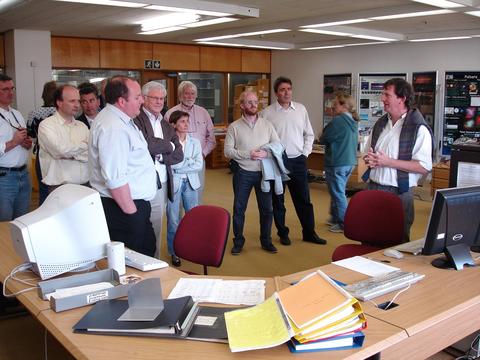 Click on picture for full size image
Here Justin describes the equipment in the radio telescope control room.
---