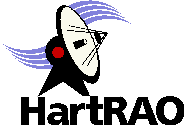 HartRAO Home > news > Geodesy Course at the University of the Witwatersrand 2002/08/22
---
Geodesy Course at the University of the Witwatersrand 2002/08/22
Dr Ludwig Combrinck and Mr Attie Combrink of HartRAO presented lectures to the Geophysics Honours class at the University of the Witwatersrand during August 2003 on Space Geodesy and some of its applications. The students visited HartRAO afterwards to come face to face with the tools of Space Geodesy (below).
As a result of the lectures and visit to HartRAO, one of the students will pursue an MSc in Space Geodesy at HartRAO in collaboration with Wits. It is envisaged that the HartRAO Space Geodesy Programme will support four PhD students and three MSc students during 2004, building capacity and developing local expertise with a representative demographical core of students.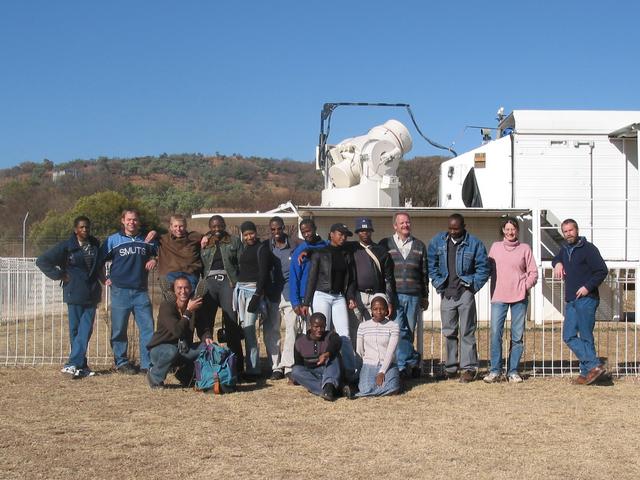 Click on image for large version
The students are seen here in front of the satellite laser ranger with Ludwig Combrinck on the far right.
---